About the company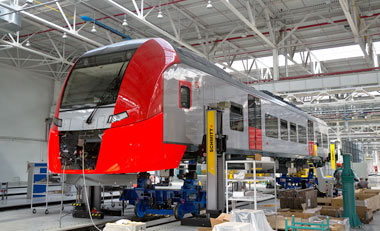 "Industrial and Commercial Company" Fact "started its activities in 2006, originally specializing exclusively in integrated supply of spare parts for railway equipment. Since 2008, the company is not only a supplier but also a manufacturer of heat transfer equipment. Due to the introduction of unique and innovative technologies able to reduce prices while maintaining high product quality.
The site "PKF" Fact "is available with a range of available spare parts, as well as its own products. In addition, the home page includes a link to the blog manager, which allows you to ask questions directly to the Director of the company.
Industrial commercial company "Fact" is open for cooperation. If you have ideas for innovative technologies in the field of railway transport, send your suggestions by e-mail marked "Innovative Technology".